IRC support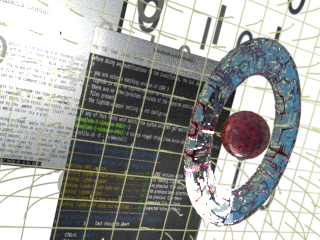 Wir unterstützen seit längerer Zeit aktiv den Linux Mint IRC support chat auf spotchat.irc.
Um wiederkehrende Fragestellungen im support einfacher bedienen zu können, stellen wir auf unserer Homepage diverse Kurzanleitungen und allgemeine Informationen bereit.
Auf mehrfachen Wunsch wird hier eine Übersicht der aktiv genutzten Seiten angeboten:
We are actively supporting the Linux Mint IRC support chat on spotchat.irc since some time now.
In order to be able to serve recurring questions in support easier, we provide on our homepage various short instructions and general information.
On multiple request, here is an overview of actively used pages offered:
support pages
essentials
copy-paste
copy & paste between terminal and hexchat
inxi
use inxi to share system info
nano
nano (text-editor) essentials
boot- or grub-related
bootgrub
enter grub menu on boot
bootparam
adjust kernel params on boot
bootkernel
select a different kernel on boot
bootprompt
Boot from a grub-prompt (defective grub.cfg)
grubedit
make kernel params permanent
grub-saved
auto-save last manual kernel- or os-selection as new default
patch-grub19
patch grub.cfg of fresh installed mint 19.x to display grub on boot
setup
audio
doing a basic audio-setup
scrcpy
use an android device via usb-cable or wifi from your linux desktop
repair
adduser-cli
create an additional sudo-user from the command-line/console
busybox-cli
stuck on busybox (initramfs) on boot - possible fixes
fixconfig
resetting user-config(s)
notowner
checking for broken ownership of files/folders
general information
stats
mint-compare
compare disk- & memory-footprint stats of mint-editions
IRC tooling
external commands
chat-grep
adding a user-command to grep the complete log for terms
ot-snippet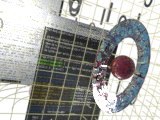 ot-snippet bietet eine einfache Verwaltung von parametrisierbaren, mehrzeiligen Textblöcken (snippets) zur Nutzung in IRC-clients (HexChat).
Im Zusammenspiel mit einem user-command lassen sich häufig benötigte Texte durch ein kurzes Kommando ausgeben. Im snippet definierbare Platzhalter werden dabei durch zusätzlich übergebene Begriffe im laufenden Text ersetzt ... mehr Details
ot-snippet offers easy management of parameterizable, multi-line textblocks (snippets) for use in IRC clients (HexChat).
In conjunction with a user command, frequently required textblocks can be output with a short command. Defined placeholder within the snippet get replaced by additionally supported terms/words ... more details